In 1908, Winston Churchill called Uganda "the pearl of Africa" in his book 'My African Journey', after visiting the country in 1907. Located in central-east Africa on the shores of Lake Victoria, Uganda is blessed with abundant resources, incredible biodiversity and varied geography spanning from snow-capped mountains to tropical rainforest.
The African Development Bank (AFDB) forecast real GDP to grow 5.7% in 2020, growth supported by recent discoveries of oil and gas and a thriving mining sector operating in gold, copper and various other minerals across the country. However, Uganda's riches extend beyond its natural resources and beauty. Analysis of Uganda's top businesspeople reveals that their wealth has been the result of business pursuits unrelated to natural resources.
According to the Forbes rich list, these are some of the Ugandan business heavyweights to keep an eye on: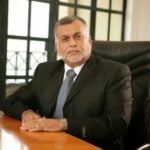 1. Sudhir Ruparelia
Sudhir Ruparelia is founder of the Ruparelia Group, a conglomerate involved in the financial services (Bank of Baroda Ltd), insurance (Goldstar Insurance Company Limited), real estate (Meera Investments Ltd), hospitality, and floriculture sectors in Uganda. Dr. Ruparelia founded the company after an early career in foreign exchange facilities in Kampala. Outside of Uganda, Dr. Ruparelia is a majority shareholder in two UAE-based businesses, Serene Consultancy DMCC and Shreena Trading Company LLC.