A recent flurry of meetings between officials from Kuwait and China has prompted speculation that Kuwait may be pivoting away from their alliance with the United States, and instead have opted to strengthen their allegiance to China.
Rumours have even suggested this is a reaction by the Emirs against US pressure to increase Kuwait's financial support towards the reconstruction effort in Iraq. The meetings with Chinese trade delegations have led to MoUs being signed for a range of projects including the Mubarak Al Kabeer port on Boubyan Island, set to be a fully integrated 'smart' port facility using Huawei technology, and the development of five other islands for residential, commercial and industrial purposes.
When seen through the lens of China's One Belt, One Road initiative and its aspirations to establish strategic infrastructure to access the Gulf and the Indian Ocean, its investment in Kuwait makes a lot of sense. However, the analysis that this is a sudden pivot by Kuwait's ruling family overlooks the positive reciprocal investment relations that Kuwait and China have enjoyed for years. Indeed, the oil-rich nation was the first Gulf state to establish diplomatic relations with China, in 1971¹. Kuwait's sovereign wealth fund, the Kuwait Investment Authority (KIA) was one of the first to recognise the potential for high growth and returns, and invested in China as part of a move away from a tendency to focus on western markets . One of its flagship companies Asia Capital Investments Company KSCP set up an investment arm in Hong Kong very soon after it was established in 2005.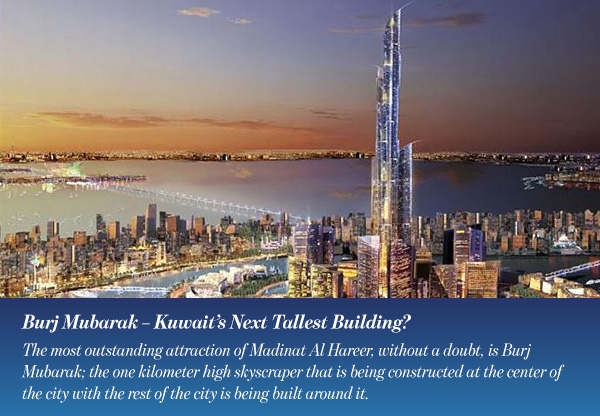 Analysis from Diligencia's own online platform ClarifiedBy.com shows that cooperation between Chinese and Kuwaiti companies runs deep, to the extent that Kuwait's ruling Al Sabah family has directly partnered with prominent Chinese businessmen in China Dynamics Kuwait for General Trading & Contracting Company WLL which is part of Action Group Holdings. One of China's biggest State-owned construction companies, China Railways Construction Company, has been present in Kuwait for nearly a decade with China Railway Eighteen Group General Contracting for Building Company WLL working on large housing projects in the country.
Perhaps the biggest story however is the Al Hareer City mega project, being built by a consortium formed by China State Construction Engineering Corporation Company and Kuwaiti company Fouad Al Ghanim & Sons for General Trading & Contracting Company WLL, amongst others. Envisaged as a new urban project to be built over 25 years, the city will come complete with the region's latest 1km+high tower, nature reserve, sports and entertainment facilities, as well as an industrial freezone where (it is reported) Chinese will be one of the officially recognised languages. Far from being the result of a knee-jerk foreign policy decision, Kuwait is clearly a key part of China's long-term planning and investment strategy.